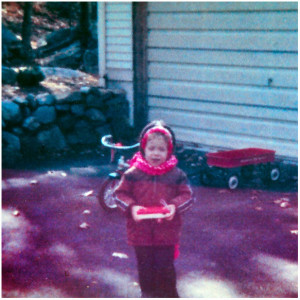 I can confidently say that I owe the launch of my career as a photographer to my parents. They put a camera in my hand when I was very young. Although it was not a real camera, only a toy, my love for shooting began. I always smile when I look at a photo they took of me during the blizzard of '78, at the ripe age of 4. I purchased my first real camera, a Kodak 110, for 50 cents at a neighbors garage sale when I was in elementary school. During junior high I purchased my first SLR, a Minolta x-700. Shortly thereafter, I handed screws to my father as I watched him build a darkroom in our basement. Armed with a camera and darkroom, I quickly joined a photography club, where I met my first mentor, Br. Ralph Label. Br. Ralph spent years teaching me and supporting my love for photography.
In 1994, I enlisted in the U.S. Navy as a Photographers Mate. It was a life-changing experience, traveling the world while serving our country. Working as an aerial photographer, as well as many other aspects of military photography, was the beginning of my professional career.
After my military commitment, I received a degree in business and computer science from Evergreen State College. Then it was off to Syracuse University for an MS in photography, which helped launch me into the world of photojournalism in the northeast. Mark Dolan, my professor and now friend, dedicated countless hours to my development as a photographer. Over a decade later, I still look to Mark for advice.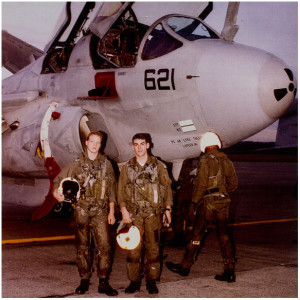 After an internship at the Cape Cod Times during the summer of 2003, I was off to the New York market to be a very small fish in a huge pond. With countless hours of hard work and help from the Syracuse connections, I began freelancing for the New York Times, Gannett, Hurst Media, Bloomberg and Westchester Magazine. I also began building my own commercial business along side of the editorial.
My freelance work slowed down, but didn't stop, once I was on staff at the News-Times in Danbury, CT. It was at the News Times that I had the privilege of working with my dear friends Dave Harple, Carol Kaliff and many others who supported my enthusiasm and embraced my ideas.
Seven years later I was approached to work at Newsday for a project about the 10-year-anniversary of September 11th. Many of the victims' families thanked me and my colleagues for taking the time to remember their loved ones and giving them the platform to share their memories. The opportunity to be part of this project was a turning point in my career and an emotional journey with these families. The finished project featured all of the personal stories in one interactive piece for the world to see. Upon completion, our team at Newsday won a regional New York Emmy award for the project in the category of Interactivity.
In April of 2011, I was asked to become a staff photographer in the multi-media department at Newsday. We have an incredible team, each of us supporting the other.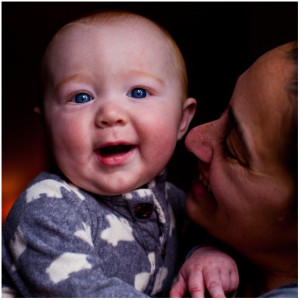 It has been an amazing experience working with many talented photographers, editors and producers while on staff at Newsday. I have had the privilege to work on seven team projects that won New York Emmy awards, it is also wonderful to be recognized with three NY Emmys for photography, an EPPY and more.
An important thing I have learned is that it's always better to be part of a team. I have had a camera in my hand for most of my life. At each point along the way, many have been there to support me professionally and emotionally, and that encouragement has been invaluable. Today, my amazing wife Anita and son Connor send me off to start each day with love and support. It's fun shooting my assignments and working on projects, however returning to smiles and laughter from my family is the best of all.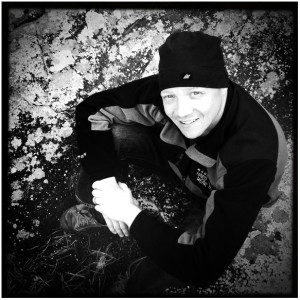 Recent Awards
NPPA – National Press Photographers Association
2013: Team Multimedia, "Until Everyone Comes Home", 2nd place
APSE – Associated Press Sports Editors
2012: National Multimedia Competition, "A Fighting Chance", 3rd place
EPPY – Editor and Publisher – Best Web Sites
2013: Best Enterprise Video – "A Fighting Chance," finalist
2014: Best News or Event Feature Video – "Until We All Come Home," winner
NYPC – the New York Press Club
2012: Best Web Exclusive Content, "A Fighting Chance"
2013: Best Feature Video, "Long Island's New Farmers"
EMMY – National Academy of Television Arts & Sciences, New York Emmy Chapter:
2011: Interactivity, "9/11 Anniversary – A Decade Later"
2012: Human Interest Program Feature/Segment, "Young Motocross Racers Forges Bond"
2013: Environment Program/Special, "New Farmers of Long Island"
2013: Photographer Program, "New Farmers of Long Island"
2014: Historical/Cultural News, "JFK's Message of Hope"
2014: Environment Program/Special, "Follow your dreams"
2014: Photographer Program, "Follow Your Dreams and "In Love with Football"
2015: Documentary, "Life after Football"
2015: Program Feature/Segment, "Hush"
2015: Photographer Program, "Portfolio"
2016: Societal Concerns Program/Special, "The Last Trailer Park"
2016: Nostalgia Program, "Out of the Shadows"